Program
The one and a half (1.5) day conference program included presentations on issues facing those who create and manage massive amounts of research data, as well as specific examples of how eScience is enhancing scientific discovery.
Note: The official language of the program is English. There was no simultaneous translation during the conference. Support services were available in English and French.
The program material originated from authors or organizations not subject to the Government of Canada's Official Languages Act. Presentations are available in the language in which they were written. Speakers' presentations are posted on-line on the speakers' abstracts and biographies page.
Conference program (updated on May 4)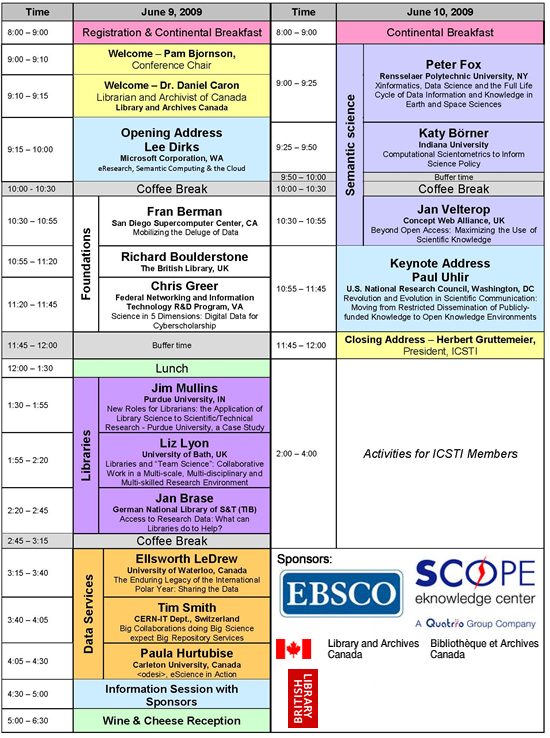 Instructions to Presenters
See the guidelines that have been prepared to ensure consistency with all presentations.